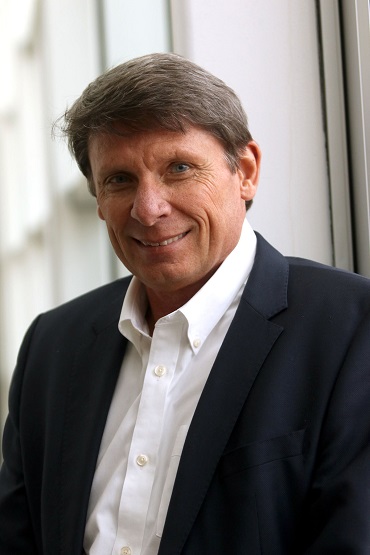 Associate Professor, Management; Director, Center for Entrepreneurship; El Pomar Chair of Business and Entrepreneurship
Bio
Dr. Thomas Duening is the El Pomar Chair for Business & Entrepreneurship, associate professor of management, and director of the Center for Entrepreneurship. He has over 28 years of experience in teaching entrepreneurship and leading entrepreneurship centers. After receiving his PhD from the University of Minnesota, Dr. Duening was recruited to be the assistant dean of the business school at the University of Houston. There, he helped create the first entrepreneurship center in Texas, which has become one of the leading centers in the world. Dr. Duening went on to create centers for entrepreneurship at the University of Houston-Downtown and in the Fulton School of Engineering at Arizona State University.
Dr. Duening also has 36 years of experience as an entrepreneur. He started his first business in 1984 and has founded or co-founded nine other ventures. In 1997, Duening founded U.S. Learning Systems, which provided content development and management services for e-learning companies across the country. HighTechCampus.com, an integrated e-learning company focused on corporate compliance training acquired U.S. Learning Systems in 1999. Duening next founded the Applied Management Sciences Institute, a management consulting and research firm. He left that company in 2002 and co-founded InfoLabs, a company that provides learning design and content development to a wide range of publishers, universities, and corporations. The company was acquired by Ansrsource in 2008. While residing in Arizona, in 2006 Duening founded the Arizona Technology Investor Forum, which became the most active angel investment group in the state. The group is now known as Arizona Tech Investors. Most recently, he founded the EPIIC Venture Attractor. The first of its kind in the world, the Venture Attractor is a research-based program to attract cluster-centric startups to regions that have natural amenities to support particular industry clusters.
Duening is well known for his advocacy of entrepreneurship as a life path, and for his research into human potential. In addition to having written 19 books on business and entrepreneurship, he also publishes widely on topics in management, organizational behavior, and positive psychology. Duening believes that his teaching is most relevant not when people learn particular concepts or lessons, but when they are encouraged to change the trajectory of their lives to strive for things they previously thought unreachable.
Dr. Duening holds a BS degree in natural sciences from the University of Wisconsin Stevens Point; and an MA degree in philosophy of science and a PhD in higher education administration, both from the University of Minnesota.
Education
B.S., Natural Sciences, UW Stevens Point
M.A., Philosophy of Science, University of Minnesota
Ph.D., Higher Education Administration, University of Minnesota
Teaching
University of Colorado Colorado Springs
El Pomar Chair of Business & Entrepreneurship, Associate Professor, and Director of the Center for Entrepreneurship, 2009 - present
Arizona State University
Director, Entrepreneurial Programs Office, Ira A. Fulton School of Engineering
University of Houston- Downton
Visiting Assistant Professor and Director of the Entrepreneur & Venture Development Center, College of Business
Assistant Dean for Administration & Executive Programs, C.T. Bauer College of Business
Visiting Assistant Professor, C.T. Bauer College of Business
University of Minnesota
Professional Experience
Founding Partner in Kyron Global Accelerator, 2013 - present
Founder and Chief Content Officer of Businesses2Lear
Founder and Director of Arizona Technology Investor Forum (ATIF)
Founder of USuggest, Inc.
Founder of INSYTE Business Services Group, 2003 - present
Founder of Applied Management Sciences Institute
Vice President for Content Development, Edgia, Inc.
Founder, U.S. Learning Systems, LLC
Principal, Robert S. Banks, Associates, Inc.
Organizations
Member of the Angel Capital Association since July 2007
Member of American Society of Engineering Education April 2006- 2009
Volunteer and Service
Appointed to the National Entrepreneurship Network, a Wadhani Foundation Initiative, Bangalore, India. 2013.
Appointed to Colorado Springs Economic Development Corporation team on the Sports/Outdoors economy.2012.
Appointed by Arizona Governor Janet Napolitano to serve on state Capital Formation Task Force, April 2008-August 2009.
Editorial Board Member. International Journal of Innovation Science. Multi-Science Publishing, United Kingdom.(June 2008-present).
Founder and Director of the Arizona Technology Investor Forum, an Arizona State University centered angel investor group and member of the Angel Capital Association.(September 2006-August 2009).
Mentor and Judge, BITS Pilani (India) Conquest 2007, The International Business Plan Competition.
Mentor and Judge, BITS Pilani (India) Conquest 2006, The International Business Plan Competition