Faculty Ethics Roundtable- Diversity and Inclusiveness beyond "mere compliance" and Evaluation Ethics for Nonprofits
From: Sat, 11/12/2016 - 12:00 PM
Through: Thu, 11/10/2016 - 12:00 PM

UCCS Campus, Dwire Hall, Room 204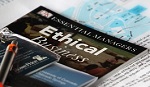 Ethics Resource Workshops provide UCCS faculty and staff along with invited guests the opportunity to hear about how others teach ethics and implement principle based ethics in their work or area of expertise. In an Ethical Resource Workshop presenters share their unique ethical experiences and welcome discussions. The presenters for this workshop were:
Dr. Jill Bradley-

Geist

, Associate Professor of Management in the College of Business. She presented on Diversity and Inclusiveness and addressed the concept of being beyond "mere compliance" the mentality surrounding organizational diversity and inclusion towards an ethics-based approach and address the following questions. What is the reason for, and possible value in, an ethics-based approach? How does it differ from the traditional model and emphasis on compliance and EEO legislation?
Regina Winters MPA, Senior Instructor School of Public Affairs. She presented on Evaluation Ethics for Nonprofits, which addressed featuring an emerging decision framework that tackles the ethical conundrum produced by adding social return on investment measures in program evaluation & foundation grant work and the following question. What tools support ethical consideration of evaluation measures? This presentation explored the outcomes of a graduate student service-learning project on merit and work in the nonprofit community.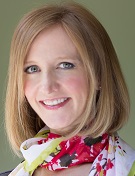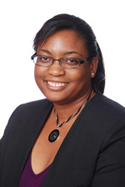 Questions or to attend contact emoore@uccs.edu

CONTACT INFORMATION :
Elisabeth Moore
Daniels Fund Ethics Initiative Program Manager